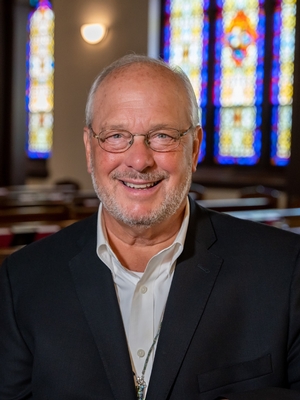 Rev. Bill TeWinkle
Minister of Word and Sacrament
Pastor Bill is Hope Church's Senior Pastor, serving since 2009. He leads the congregation in worship, preaching, teaching and administrating. He also provides leadership for the overall programming of the church.
Pastor Bill is a graduate of Trinity Evangelical Divinity School (M.A.R. 2008) and completed his studies in the R.C.A. on June 2, 2009. He is a graduate of the University of Wisconsin Law School (J.D. 1979) and Hope College (A.B. 1976).
Pastor Bill is married to Jill TeWinkle, and they have two children, Rev. Peter (Julie) TeWinkle and Rev.Kate (Chad) Meyer. They are the happy and proud grandparents of Will and Joshua, and one "grand-dog", Rocky.
Pastor Bill's weekly devotional, Saturday Stirrings, can be found under the "Media" tab on the home page of this website.